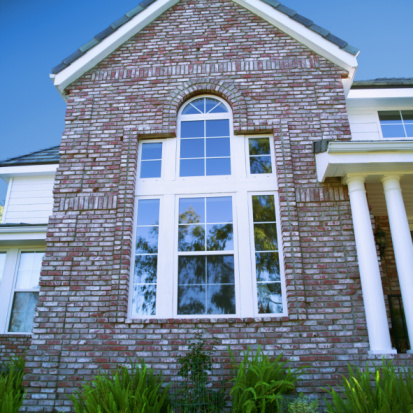 Van De Steeg & Associates offers a complete line of replacement windows sure to fit the needs of any homeowner. We are the most trusted Oklahoma City replacement windows contractor with thousands of satisfied customers to prove it.
Types of Replacement Windows
There are many choices to make when it comes to getting replacement windows. When it comes to replacement windows, Oklahoma City homeowners won't find a better selection or a more knowledgeable staff than with Van De Steeg & Associates. We will help you every step of the way to ensure your replacement windows are a perfect fit for your home and lifestyle. Things to consider with your new replacement windows:
Encasement Type
Windows can take many shapes, from basic plate glass windows to luxurious bay windows. Many Oklahoma City windows contractors like to lock you into keeping your existing window type. With replacement windows from Van De Steeg & Associates, you have the freedom to choose new types and sizes to fit your needs.
Usability
We offer a full line of replacement windows, giving you the freedom to choose the ones that fit your needs and lifestyle. From the classic double hung to modern tilting varieties, we offer replacement windows sure to be perfect for your home.
Energy Efficiency
Inefficient windows are a major culprit of air leakage in a home. We install energy efficient thermal windows that work to reduce heating and cooling costs. Be sure to ask about any tax incentives for upgrading to energy efficient thermal replacement windows.
Why should I choose Van De Steeg for my Oklahoma City Replacement Windows?
• Experienced window installation contractor
• A+ Rating from Better Business Bureau of Central Oklahoma
• Member of Central Oklahoma Home Builders Association
• Winner of Oklahoma's Readers Choice Award
• Member of Edmond Chamber of Commerce
Choose experience and trust Van De Steeg & Associates to handle all of your Oklahoma City replacement window needs. Visit Edmond Glass or call us today at (888) 379-7500.