Common Home Maintenance Problems and Their Solutions
September 25, 2015 8:20 am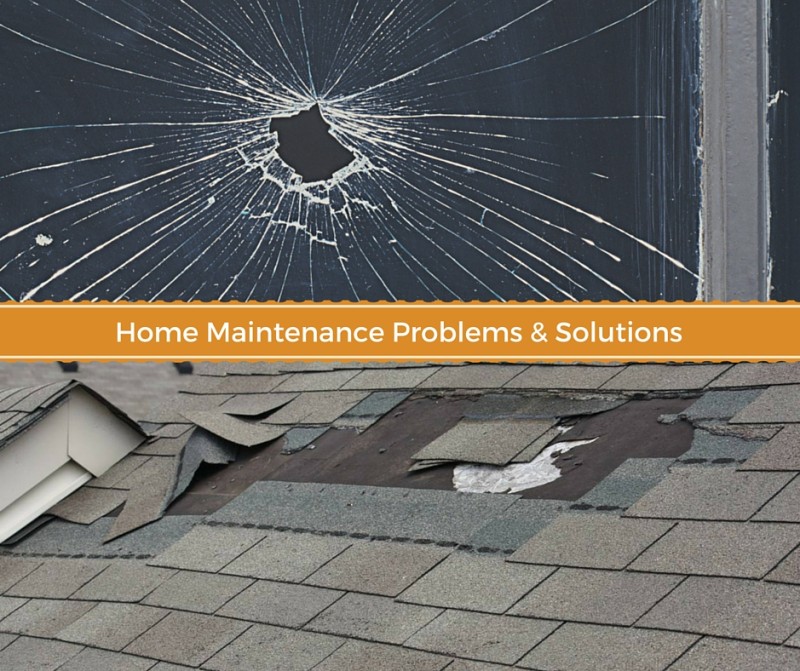 After living in your home for a few years you'll start to realize your home needs a little TLC to stay in mint condition. There are many common home maintenance problems that may arise but knowing what to look for and how you can quickly find a solution will save you from future headaches.
Common Homeowner Problems and Solutions
Roofing Problems
Leaks: Leaks, or excess water, can be caused by a number of things including the age of your roof and a possible faulty installation. To prevent leaking, the seams between the shingles need to be properly glued, or heat-welded, by your roofing contractor.
Bulging: This issue is caused by inadequate fasteners in the base sheet, uncured adhesive, or an improper installation of your roof's shingles. To prevent this problem, you can detect it early by regularly inspecting your roof. When you inspect your roof, especially after storms, and you see lifted shingles, you will want to take care of this problem before leaks occur by calling a professional.
Flashing: Flashing is the sealant on items such as vent pipes, sky lights, or a chimney.  Flashing problems include an open seam that allows in moisture. If located on your roof, tiles or shingles will be susceptible blow off. Look to make sure the tiles around your cooling system are not loose as well. If they are loose, it might be a sign of a flashing issue. Call a professional roofer to fix this problem before any further damage is done.
Roofing Solutions
Check out some other roofing issues and how to prevent them. It's very important you hire a licensed roofing contractor so you can save money before the problems get worse.
Window Problems
Faulty Windows: If your windows will not open, or stay open, you may need to adjust or replace the hardware.  To fix this problem in hung window systems, inspect the sash support system located on the sides of the window.  Check to see if the sash support system is causing your window to fall or stick. For a casement or awning window that cranks open with a handle, you may just need to replace the window operator.
Drafty Windows: When the season changes you may notice a draft caused by a leak in the window frame. Be sure to check the weather stripping around the window perimeter to see if it gaps need to be sealed.
Broken or Foggy Glass: When your window looks foggy, that means the insulated seal is broken and the insulated glass unit needs to be replaced. If you notice cracks in your window or a broken window, these should be replaced right away to maintain the safety around your home.
Window Solutions
When you encounter these problems it can be challenging to know whether to replace or fix your windows. You should read this guide "Window Problems: Replace or Repair?" to help you make that decision.
If you are looking a full service home expert give us a call.