How to Keep Your New Year's Resolutions at Home
December 23, 2015 9:22 am
Most New Year's resolutions are easily broken. But what if you could actually meet your New Year's resolutions at home?
All you need is a plan for how to do it. For that, we've got you covered. Here's a list of the three most common New Years resolutions and how you can meet them at home. We spoke to Oklahoma City experts who gave us their advice on how you can better fulfill your resolutions this year.

Get Fit with a Home Gym
Not only will making a room for a home gym save you money in the long run (no pun intended), but you can work out from the comfort of your home. If you've never had a home gym before, you may be asking yourself where to start.
What should you include in your home gym?
To find out, we asked Adam Lawson, manager of the OKC location of Push Pedal Pull, an exercise equipment store.
"If you're looking for a budget-friendly, space-saving machine I would recommend something like the Inspire FT1," Lawson said. "This machine is ideal for your home because it provides customizable functional training that helps prevent injury, increase weight loss and encourage strength building all from one machine."
"Be sure when you purchase equipment for your home gym that you get it installed by a pro. If you're thinking of where to put this machine in your house to maximize your space, you should put in in a corner."

— Adam Lawson
Working out at the gym has its social benefits, but working out at home can too. You can participate in the fitness pages and groups to help keep you on track and stay motivated. If you like to go to a personal trainer, there is a personal trainer online community where you can connect with a personal trainer and chose which one will be the best for you.  If a personal trainer is not your thing, you can join a Facebook challenge group. Here's a 30 day challenge program to get you started.
Save Money on Utilities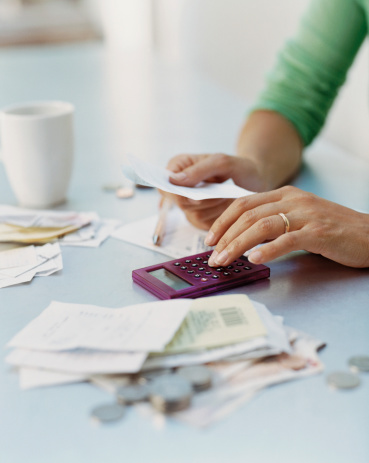 One of the best ways to save money is to save on your utilities. Keeping your utility bill down can be a challenge especially, in the winter. Check out this blog for tips on how to keep warm in the winter without breaking your budget.
Another way to save money is to start couponing. Oklahoma City has some great couponing bloggers who offer a lot of tips that will have help your savings start to stack up. These blogs post weekly rebates, coupons and sales in Oklahoma areas. Follow The Consumer Queen and Money Saving Queen for tips and advice to help you keep your resolution to save money and get out of debt.
Here are a few money-saving tips from Melissa Garcia at Consumer Queen:
"Think about your wants versus needs," Melissa said. "I am seeing a trend of more and more people going green and wanting to live a life with less stuff. Start by calling your cable and phone companies and find out what specials they have for 2016. Have them help you determine what you aren't using in your current plan and get rid of the excess. Also check out OG&E's Smarthours program. We have saved a ton of money on our bill since we have switched to this program."
""Shop smart! Even if you don't use coupons, if you are using our site to shop online, we can help you find items at 50 to 75 percent off. If you are into couponing, we offer coupon classes throughout the year, including organic eating."

— Melissa Garcia
Reduce Stress with Home Spa Options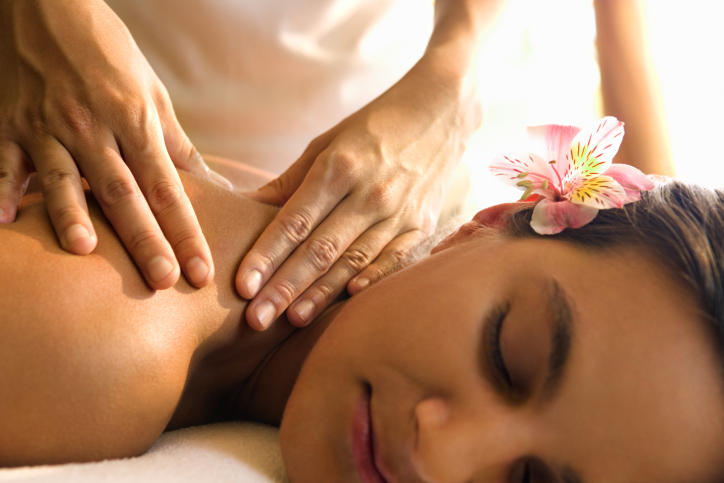 Let's face it: sometimes our jobs can stressful. We want to come home and relax. But in reality we come home and if we don't have the right atmosphere to help us unwind, it can be challenging. One thing you can do is purchase a hot tub. Because a spa has heated jets and provides a serene environment, you not only will be less stressed but after your soak, you will be in a better mood.
Another way to get rid of stress is to mediate through yoga.
Here are some meditation tips from Sarah Alavi, head instructor at YogaOKC:
Create a personal cozy space in your home just for you with a yoga mat and a bolster.
Sit for five minutes a day in a comfortable position with your eyes closed, focusing on the experience of your breathing. Stretch on your mats (or your bed if you're not able to get on the floor) and hug your knees to your chest.
Rest on your back for seven minutes while you daydream about yourself and imagine what you can become.
If you're unsure of how to do yoga, you can go to one these workshops and learn.
It's a proven fact that a nice massage will take away stress in your body. Did you know that some massage companies will give you a massage in the comfort of your home? For a $25 traveling fee on top of your massage cost, you can get a massage in your home by licensed massage therapist.
Nicole Piesol, a massage therapist and owner of Serenity Now Spa, offers her advice to de-stress at home:
"One of the best ways to relax is to take an Epsom salt bath because it has a ton of magnesium, which is a natural muscle relaxer. You can also try some aroma therapy. I recommend using a lavender essential oil because it's best in aiding relaxation."
Now that 2016 is here, we wish you the best of luck in fulfilling your resolutions. Follow our blog for more ideas on how to get more out of your home this year.